This is part 2 of how to automate your podcast production. See part 1.
In the first part, I talked about setting up Auphonic and how to use it. This is the second part where I automate a good portion of the posting. 
First you need the Auphonic Importer for WordPress installed in your WordPress site. Then you need to configure it.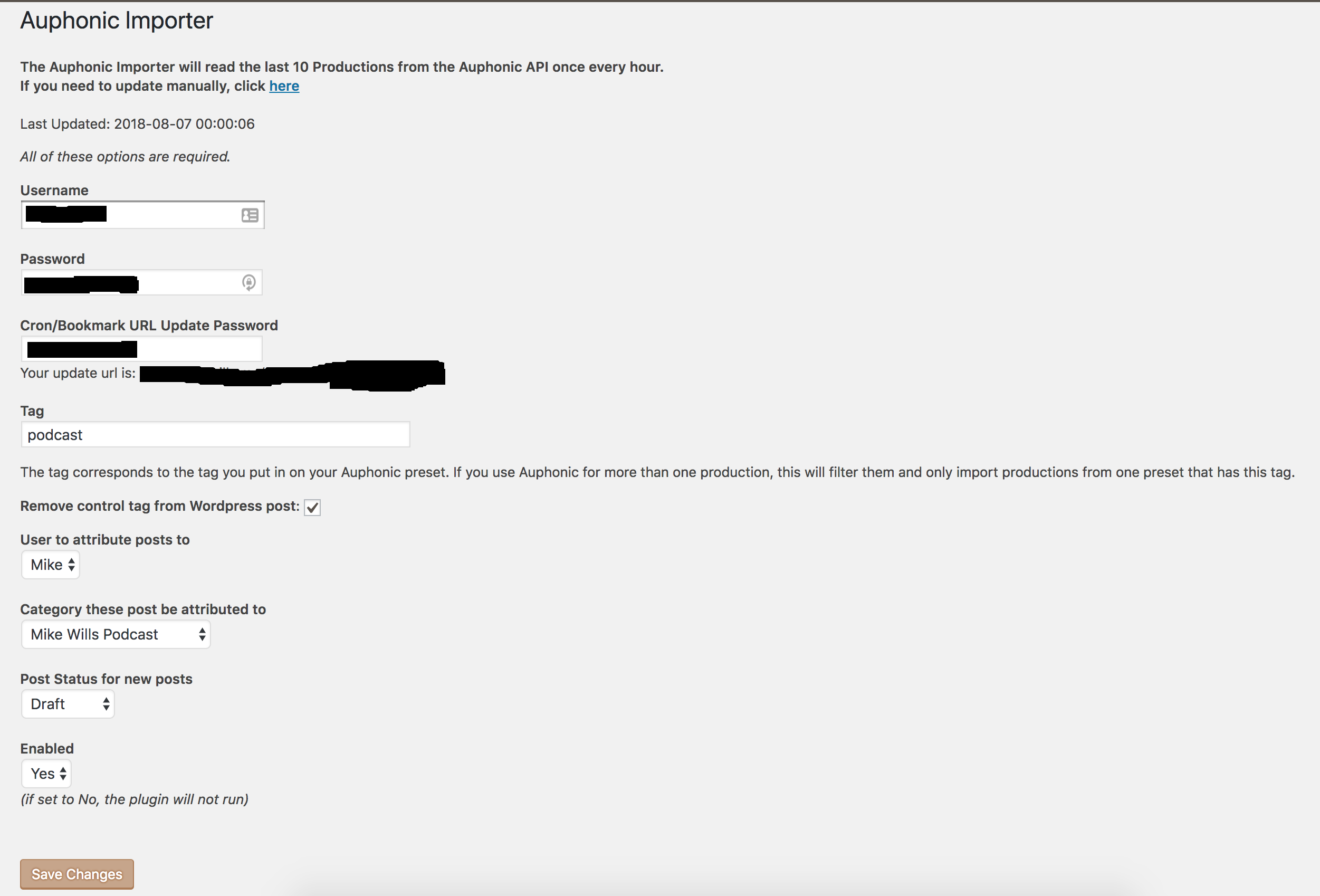 You give the plugin your Auphonic username and password. Give it a tag to search for, I keep it simple and call it "podcast". Next, choose the category you want for the post. I like to keep the post in draft status, but you can have it automatically publish it. Then save. 
At this point, you have two options:
Manually run that trigger whenever you have a new episode to add. But then that isn't automation, is it? 
Create a unique URL that can be used to create a cronjob to automatically download any new episodes. While I could provide instructions on that, each web host does things differently. I would suggest reaching out to them to learn how to properly set that up.
You can also visit the plug-in page (linked above) for more detailed instructions. 
This is how I have automated my system. I record, I save and upload, I set my preset, I process, I then visit my site later and publish. Total time it takes me is a few minutes.