It looks like the strong winds won't get to us until after midnight sometime. If you venture out tomorrow, make sure to take a look at the NWS, MN511, or your local media for current conditions.
I like to use Windy which "dumbs down" the models (I don't understand wind models yet). Unfortunately, they don't really give you the option to export GIFs of timeframes like some of the other sites I use can do, but here is the timing of the wind. You'll find the time near the bottom of the screen.
This first video shows the timing of the constant winds.
This second video shows the wind gusts.
Finally, this video shows the temperatures over the period of a few days.
Windy does not provide wind chill temps. To see wind chils we'll need to look to pivotal weather and the 2 m AGL Wind Chill/Heat Index model. Please note that while I have through Thursday on here, it is several days out. I did see a -60 wind chill there though. Brrrr!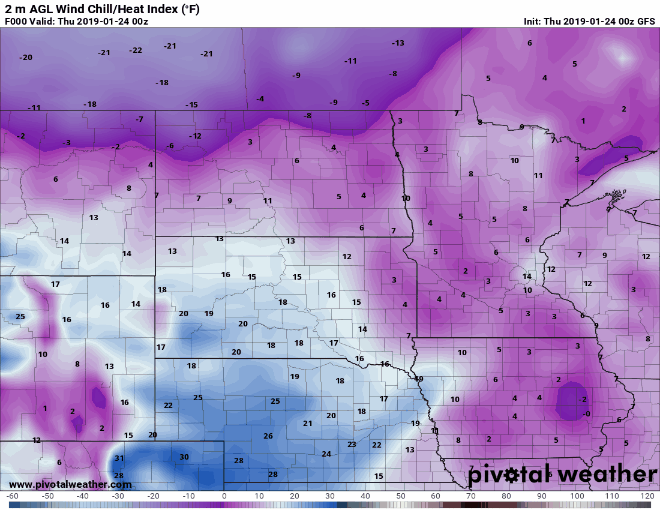 Stay tuned for more updates on the cold.