I'll be publishing my final predictions tomorrow, but I wanted to share some information as this system starts to figure out what it's doing. The NWS is predicting 9 inches for the Mankato area.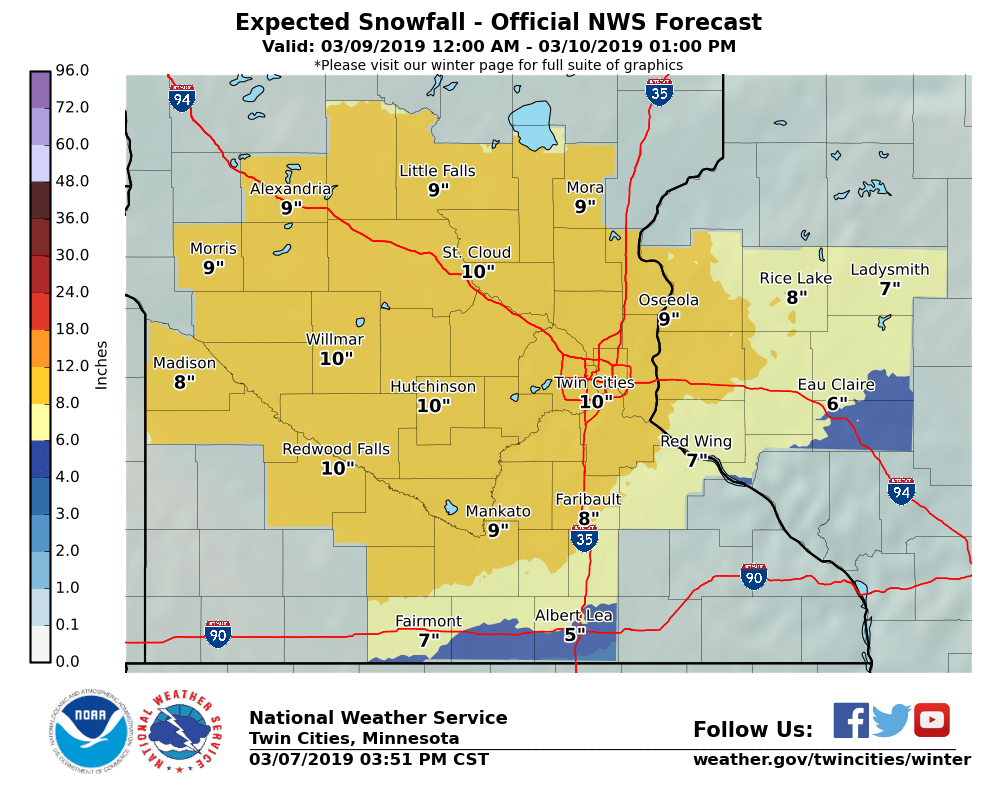 Here is the ranges they are predicting.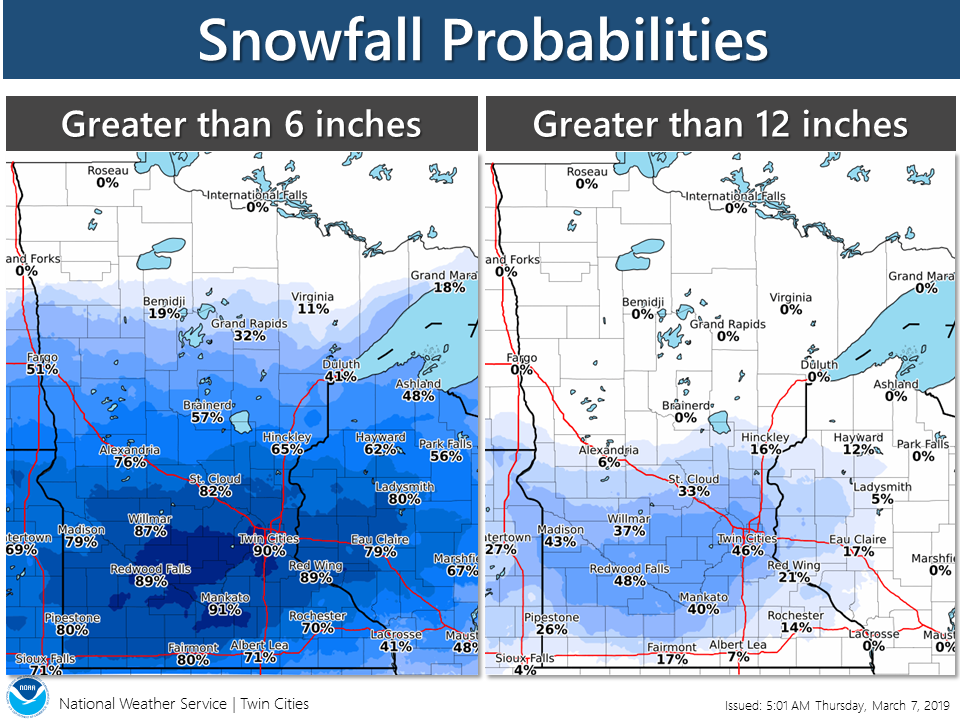 Stay tuned as I'm sure things will still change. They are expecting over an inch of liquid to fall from the sky that will be in the form of rain, snow, or any other form.
Keep up-to-date on this and always stay weather aware.