So… here it is. I have a feeling totals will still change. First, let's look at the timing. It should start late morning to early afternoon.
The NWS is saying 4 inches in Mankato is the most likely senario.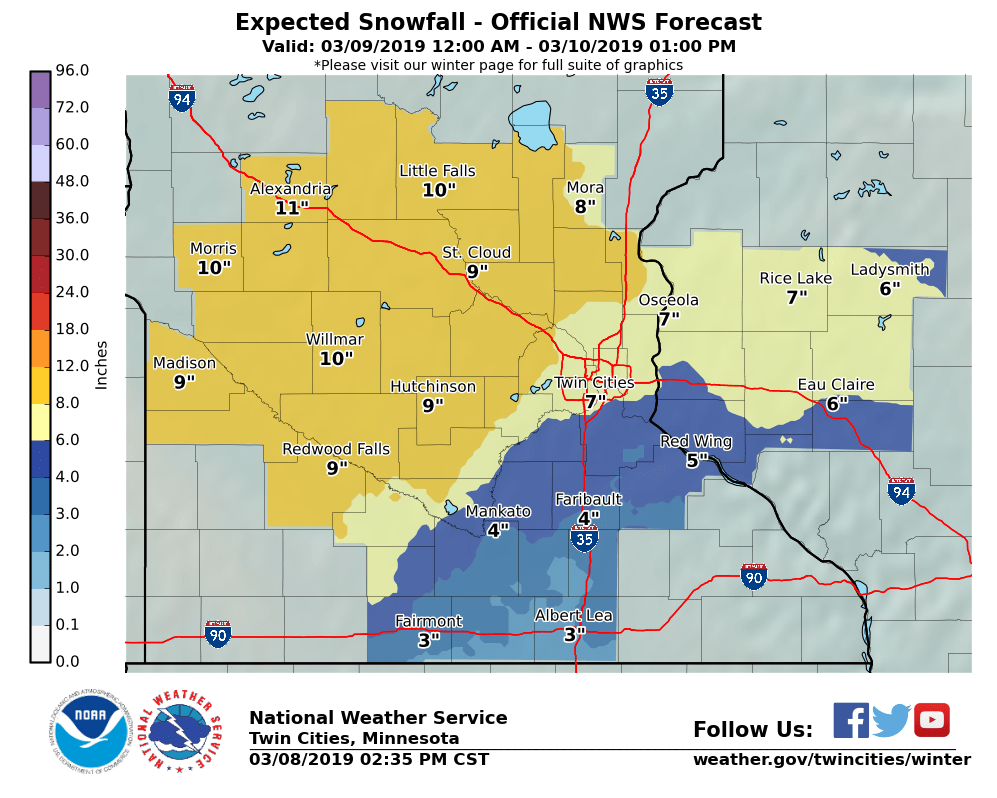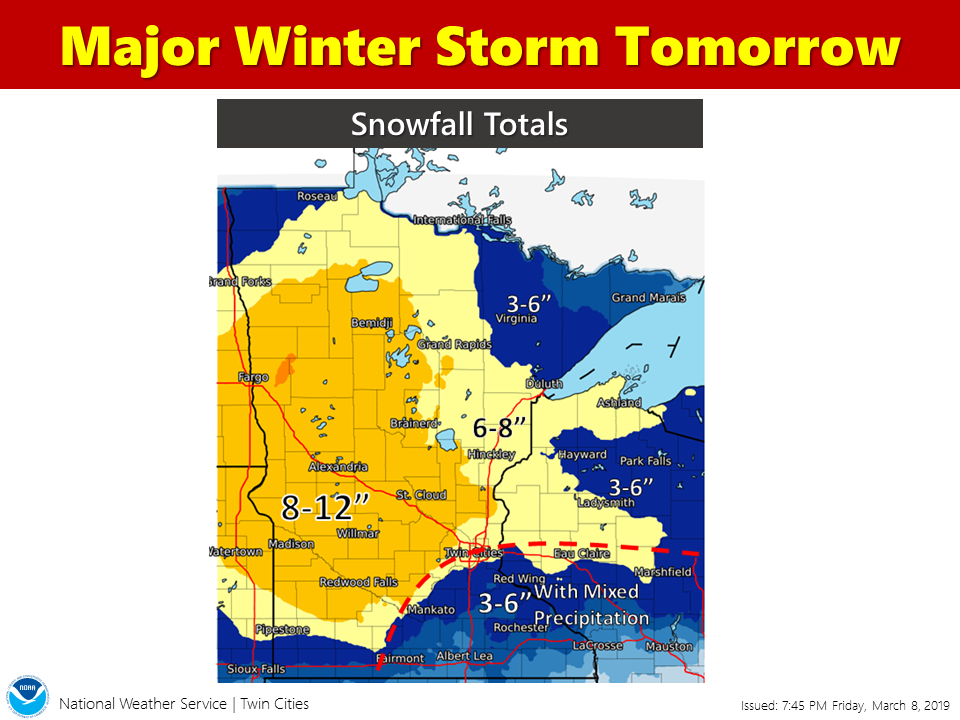 There is still a 10% chance that the Mankato area could get 9 inches or so of snow. Historically, this is on the high side and used the high number in their predictions (from what I have seen anyway).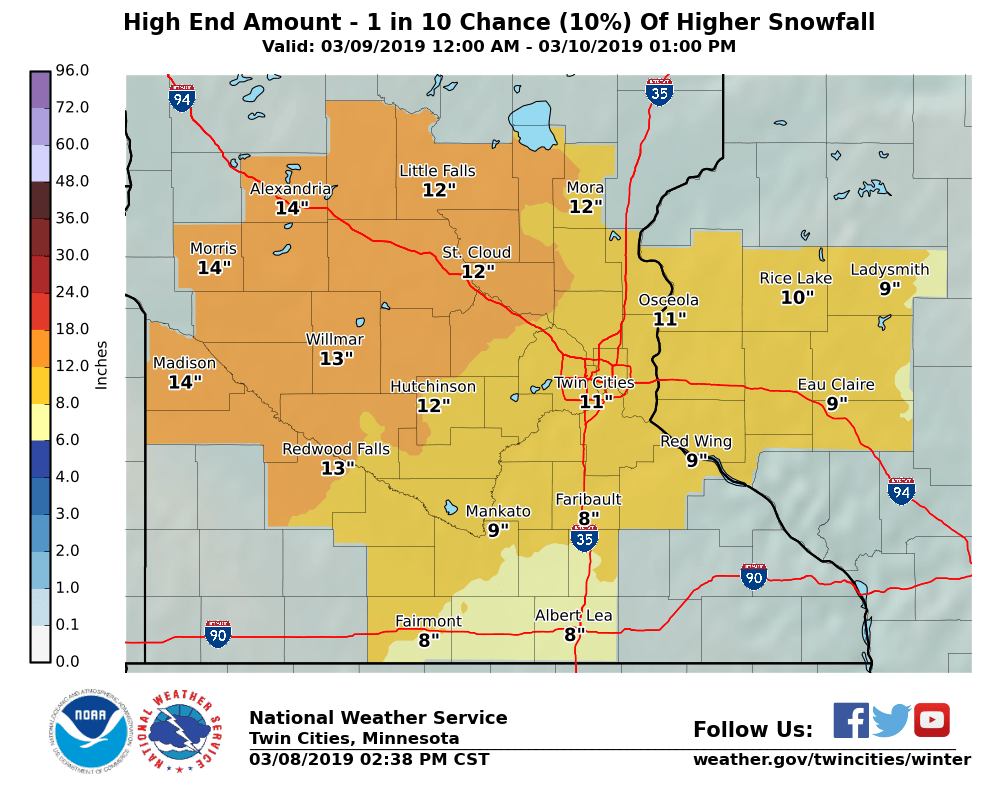 The models have been consistent in saying we will get about 3/4 of an inch of water falling from the sky (in its various forms). So let's go to the snow models.
With all this, my prediction is 5-7 inches for the area. This may change overnight yet, and if it does, I'll be sure to update the total prediction.
I will add that this system can easily shift south and dump 12 inches on us, we'll probably know more tomorrow.
Always watch the weather and be weather aware.