Here we go again, another storm rolling in. First, let's start with the official forecast.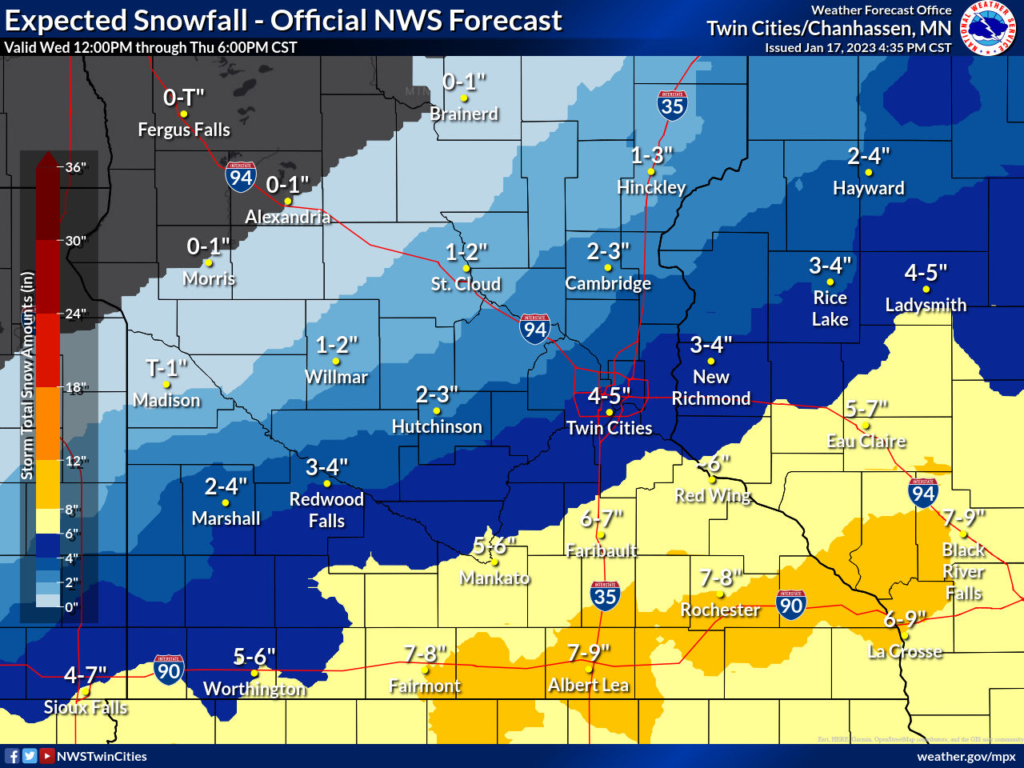 You will notice the heaviest snow will go just south of Blue Earth County. The latest models have this sliding a bit more south. Because of that, I feel like the totals will be lower than currently published.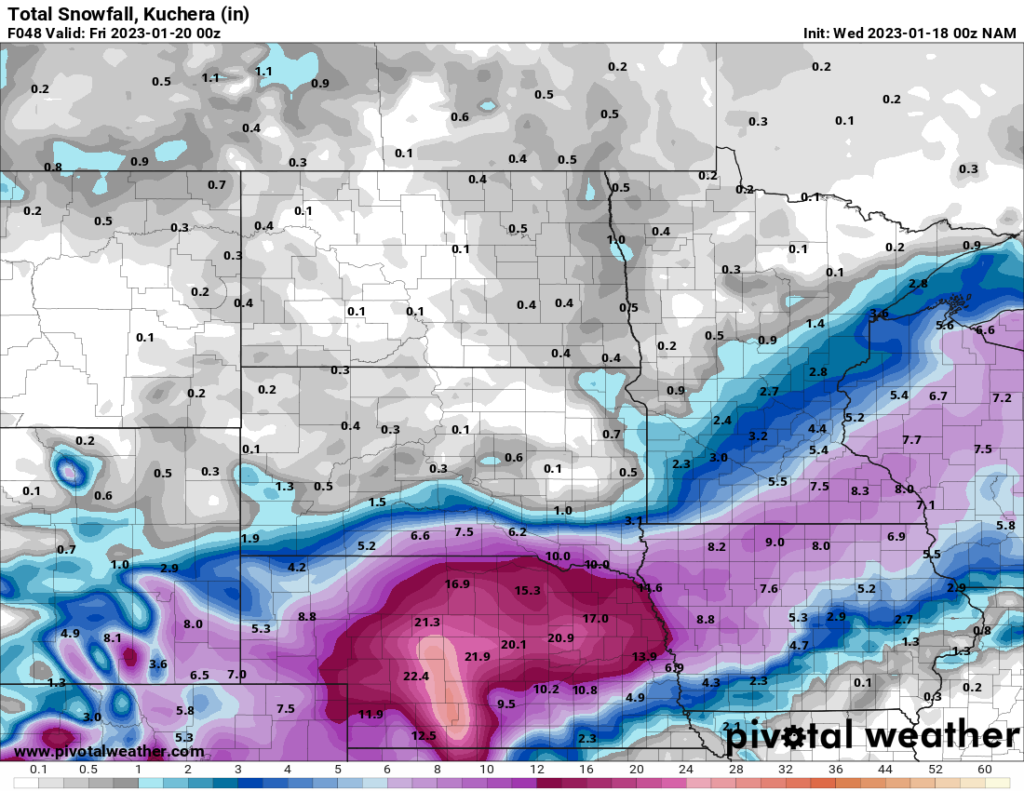 Blue Earth county seems to be the dividing line for this system. Bringing more snow south of Mankato and less north of Mankato. Note that it won't take much for us to get less snow or far more snow. Pay close attention to your weather sources for updates throughout the day tomorrow.
Bottom line
Expect 4-5 inches of snow with a chance of much more or much less. I think the heaviest snow will stay south of Mankato based on current trends.
I'll leave you with a bit of humor for this storm