Oh boy! This is going to be a big one. Let's start with the official prediction. Officially most of the area I focus on (Blue Earth County and every county that borders it) will get over 12 inches of snow with a line north of the southern Blue Earth County line getting much more over 12 inches.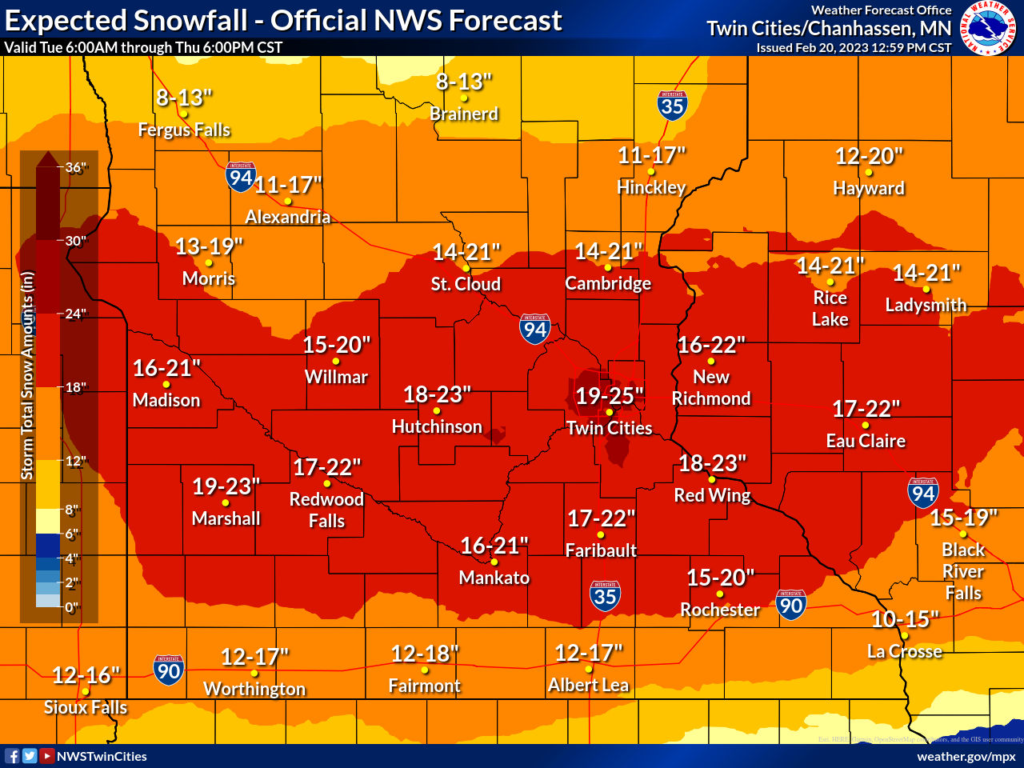 Let's look at timing next. There will be two waves. The first wave starts around noon on Tuesday and through early Wednesday morning. The second, and bigger wave starts around noon on Wednesday and will continue through Friday very early.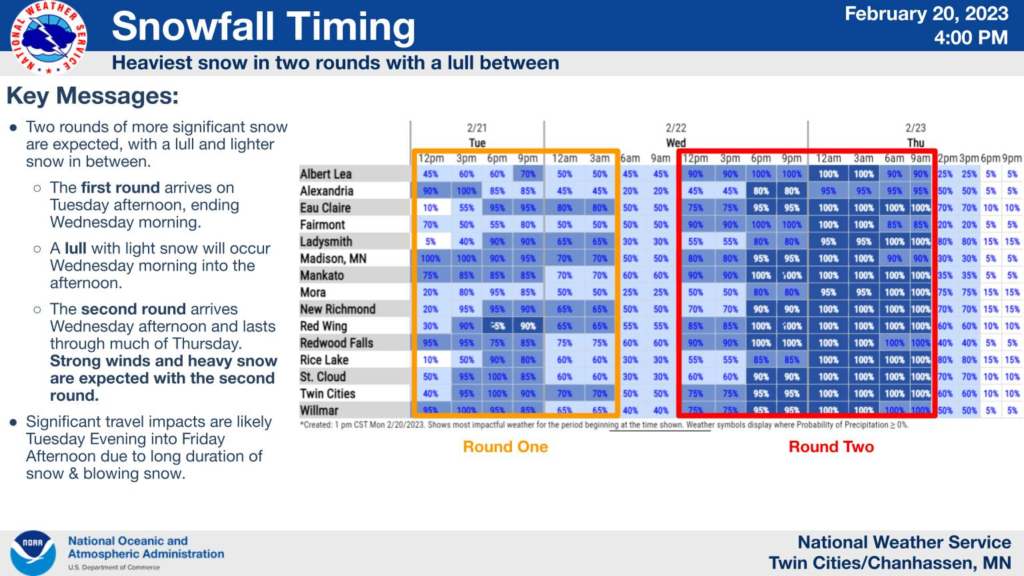 Worse yet is that there will be wind and blowing snow. I wouldn't doubt that there would be Blizzard Warnings issued for western and south-central MN.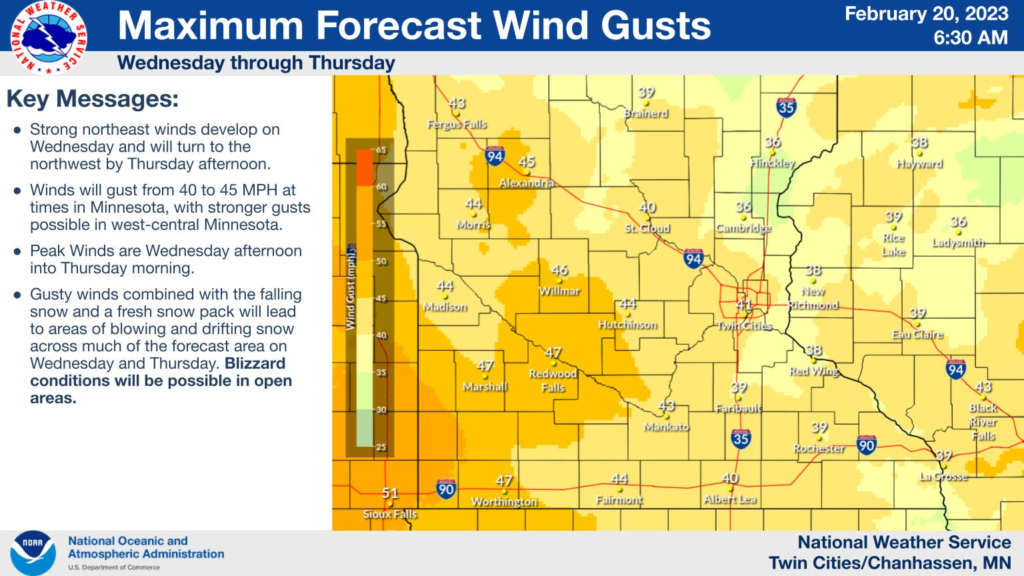 What can I expect for totals in each wave? Wave one will drop 6-10 inches of snow in the region with parts of Brown county seeing up to 12 inches. This will be one of those storms where it will be highly recommended to NOT travel and if you MUST travel, take an emergency kit with you.
You should also be aware that we are in a Winter Storm warning currently.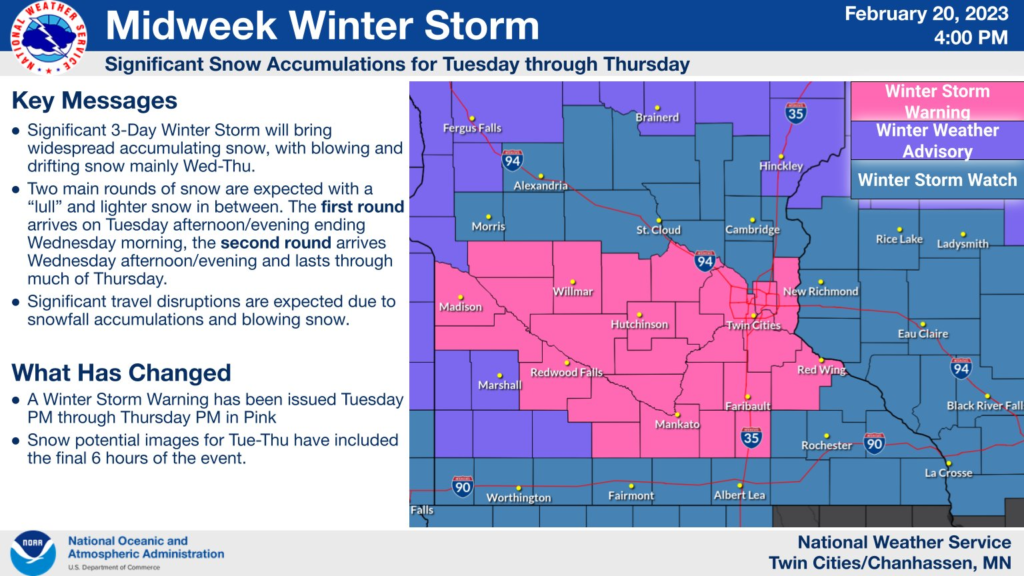 This is one of those storms that I hope I'm wrong, but I honestly think the NWS official totals are on the low side. I think we'll see at least two feet north of the southern border of Blue Earth County. If you haven't purchased supplies, I highly recommend picking some up tomorrow.
It pains me to say this, but I'm thinking Mankato will see 24″ of snow if the models hold up like they are. I really hope I'm wrong this time. Stay safe out there.