The NWS issued their prediction for the snow starting tomorrow evening. They are predicting about 3 inches for the Mankato area.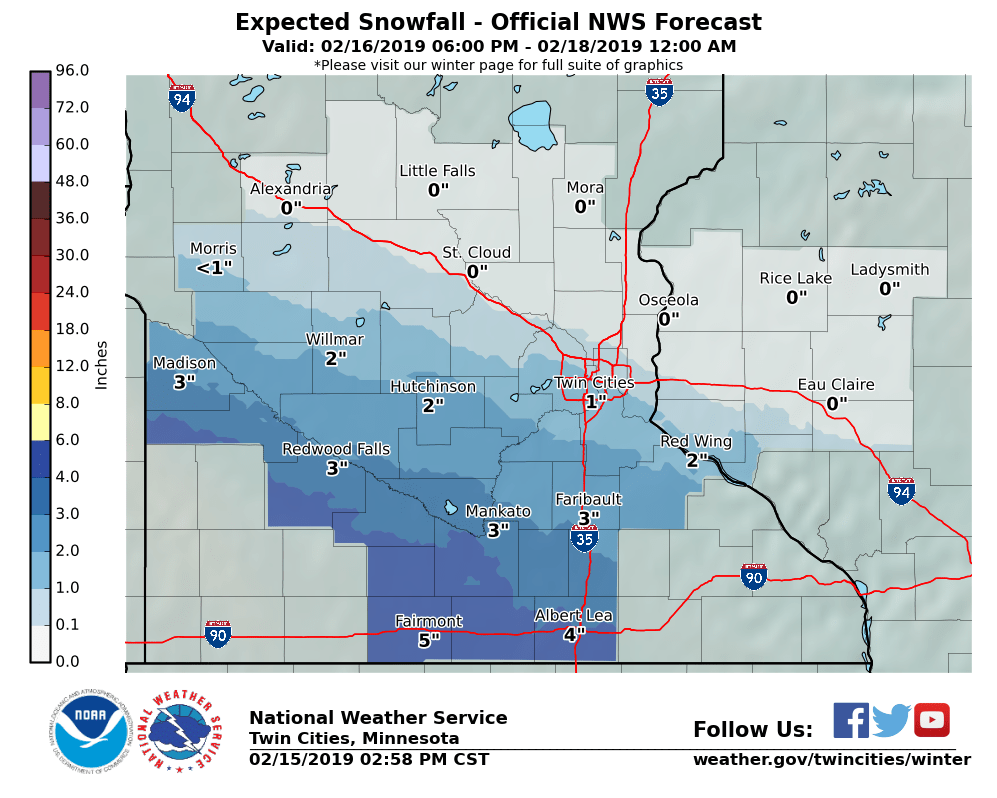 I am seeing lower numbers to around just over an inch. With that I am predicting 1-3 inches. I think that is pretty safe guess for the area.
Beware, there is another bigger system on Wednesday that I'll start looking into Sunday. That one currently is predicting about 5 or so inches. Things will of course change as it gets closer.
As always stay weather aware.